Mitzpe Ramon

Situated on the edge of the world's largest erosion crater, Mitzpe Ramon was founded in the mid-1950's as a base camp for the laborers building the road from Beer-Sheva to Eilat. While it currently plays host to various military service personnel and an array of artists and other seekers of desert tranquility, over the years Mitzpe Ramon has predominantly been populated by repeated waves of government-placed olim xadashim (new immigrants) mainly from North Africa and the former Soviet Union.
At ninety kilometers from the nearest city (Beer-Sheva), Mitzpe Ramon comprises Israel's most isolated municipality. On one hand, this distance has enabled the preservation of the Crater's unique natural habitat while, at the same time, it has also hindered the socio-economic development of local residents. Ineffective State policies coupled with an outdated education system and a chronic lack of resources and fiscal incentives have caused many of the town's long-standing residents to remain unemployed and dependent on welfare. Thus despite its bucolic setting and tremendous potential Mitzpe Ramon remains chronically stagnant.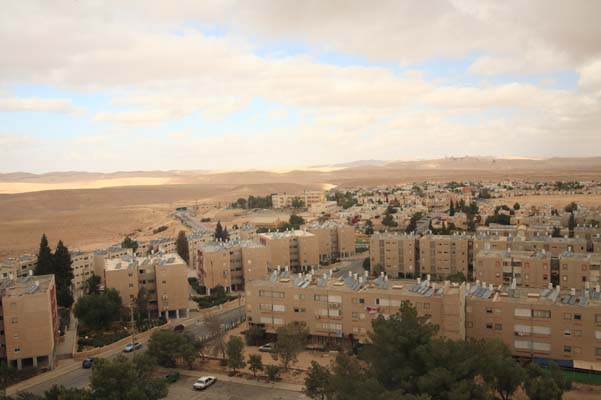 Through facilitated development and practiced social cohesion our programs concentrate on strengthening Jewish values with good deeds (mitzvot) and selfless acts of kindness (midot).